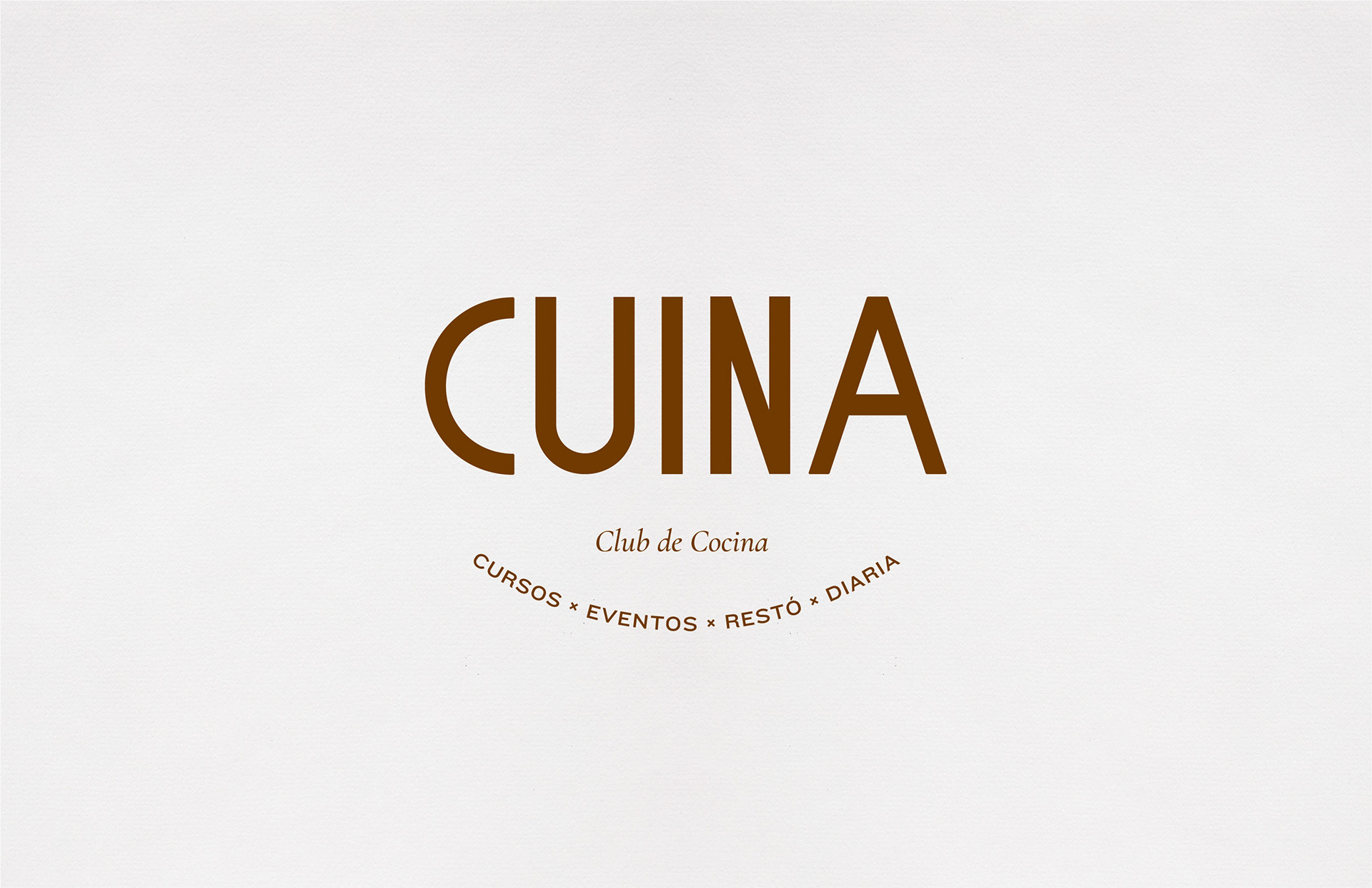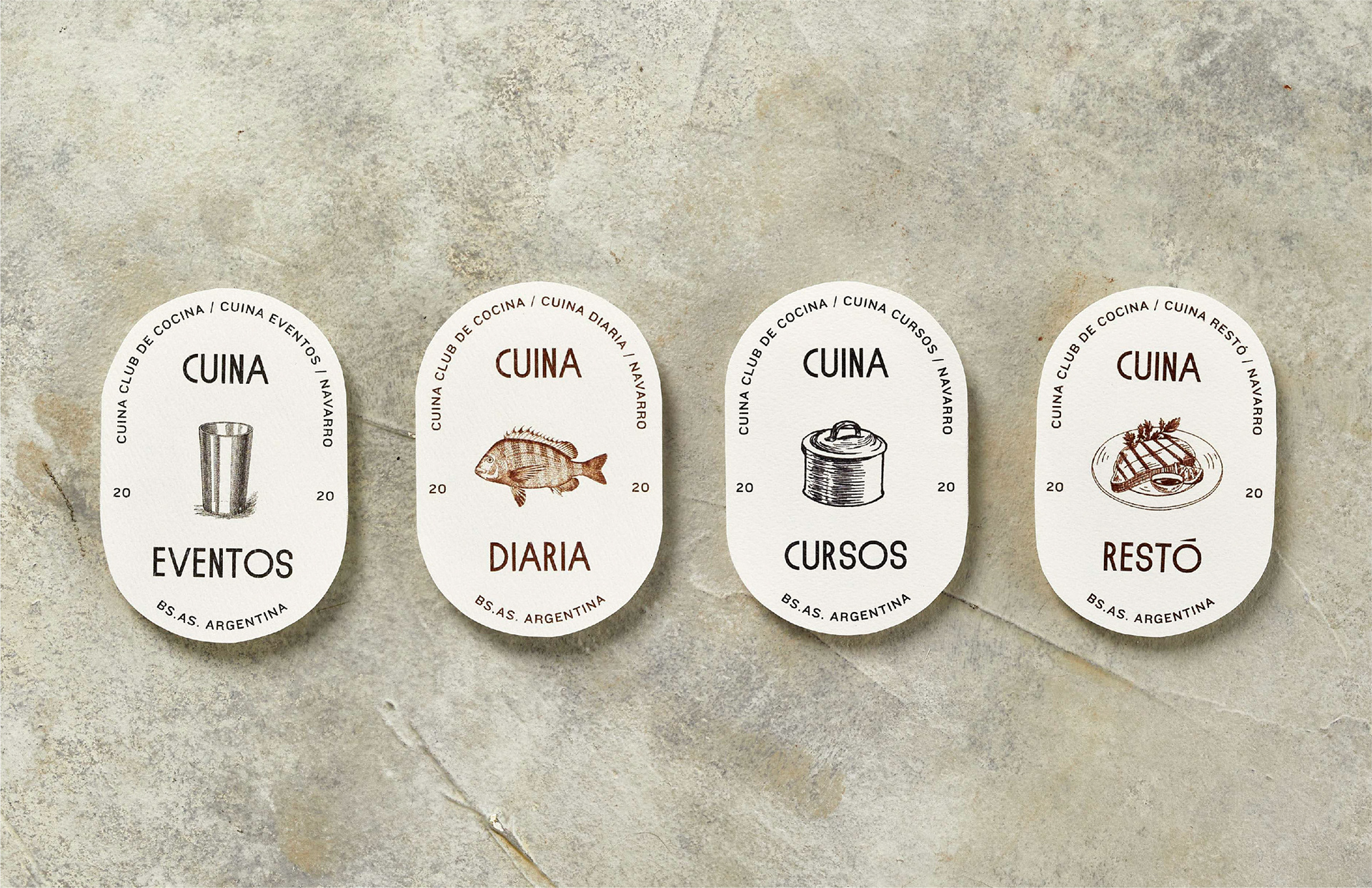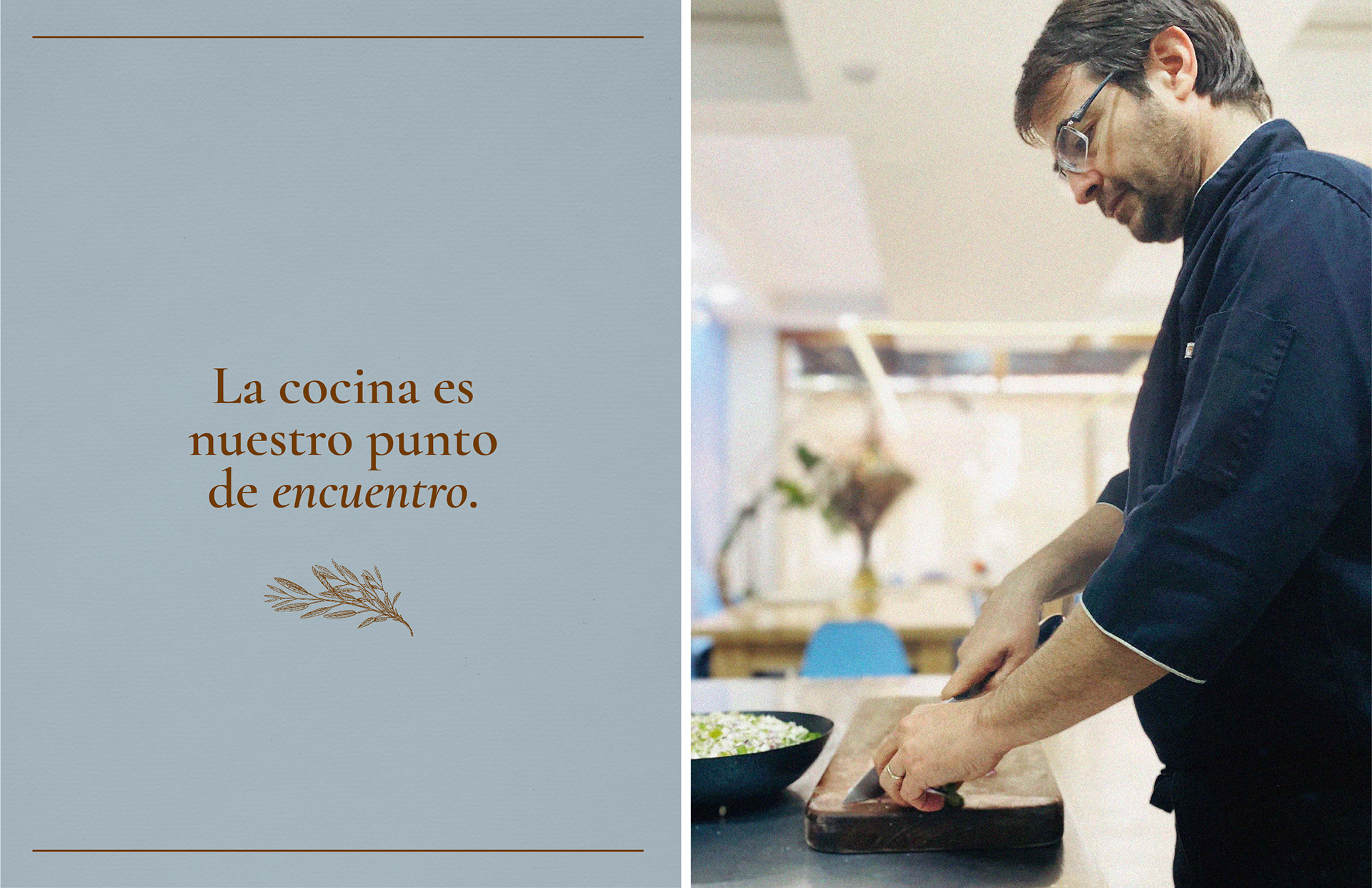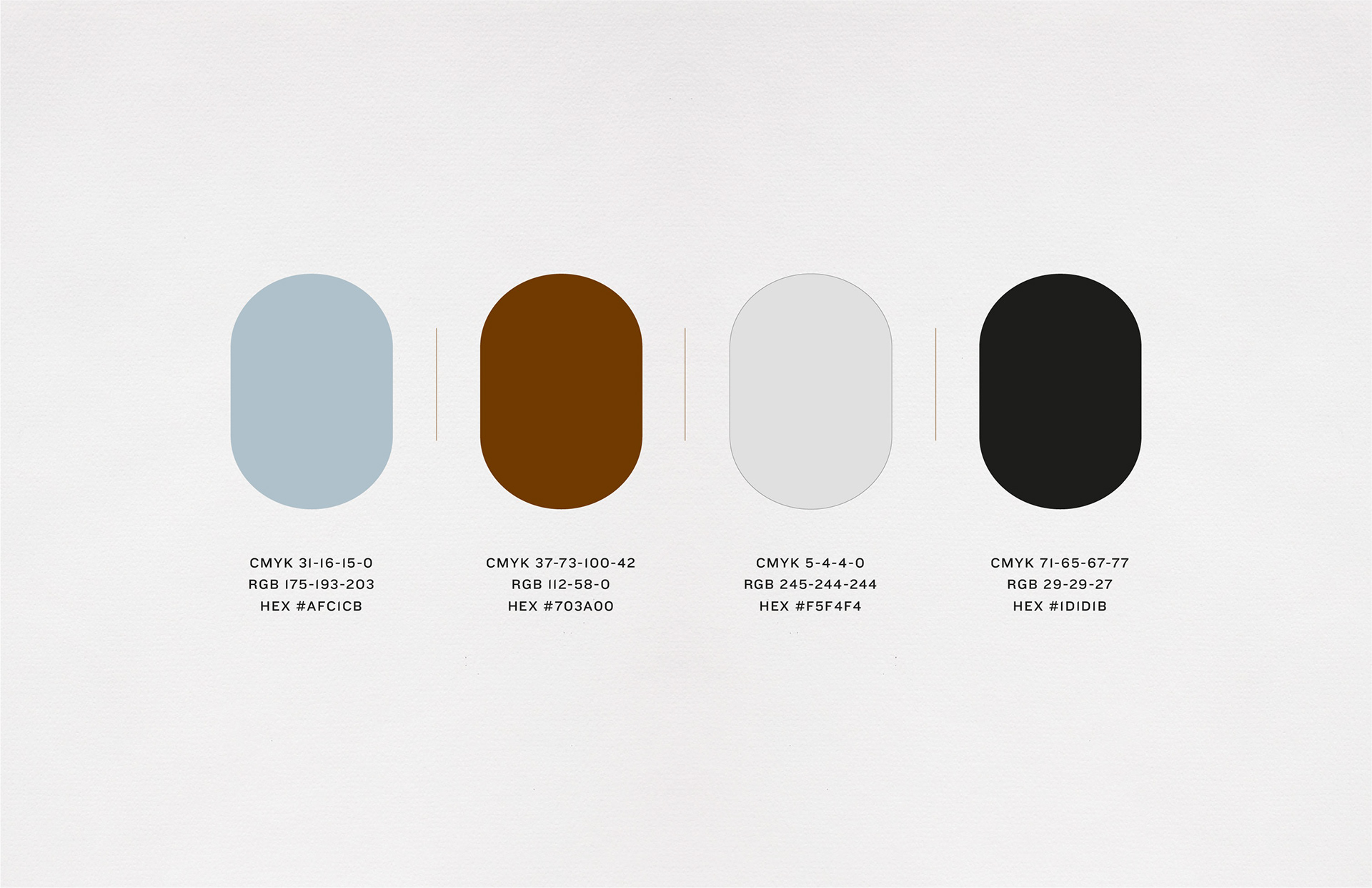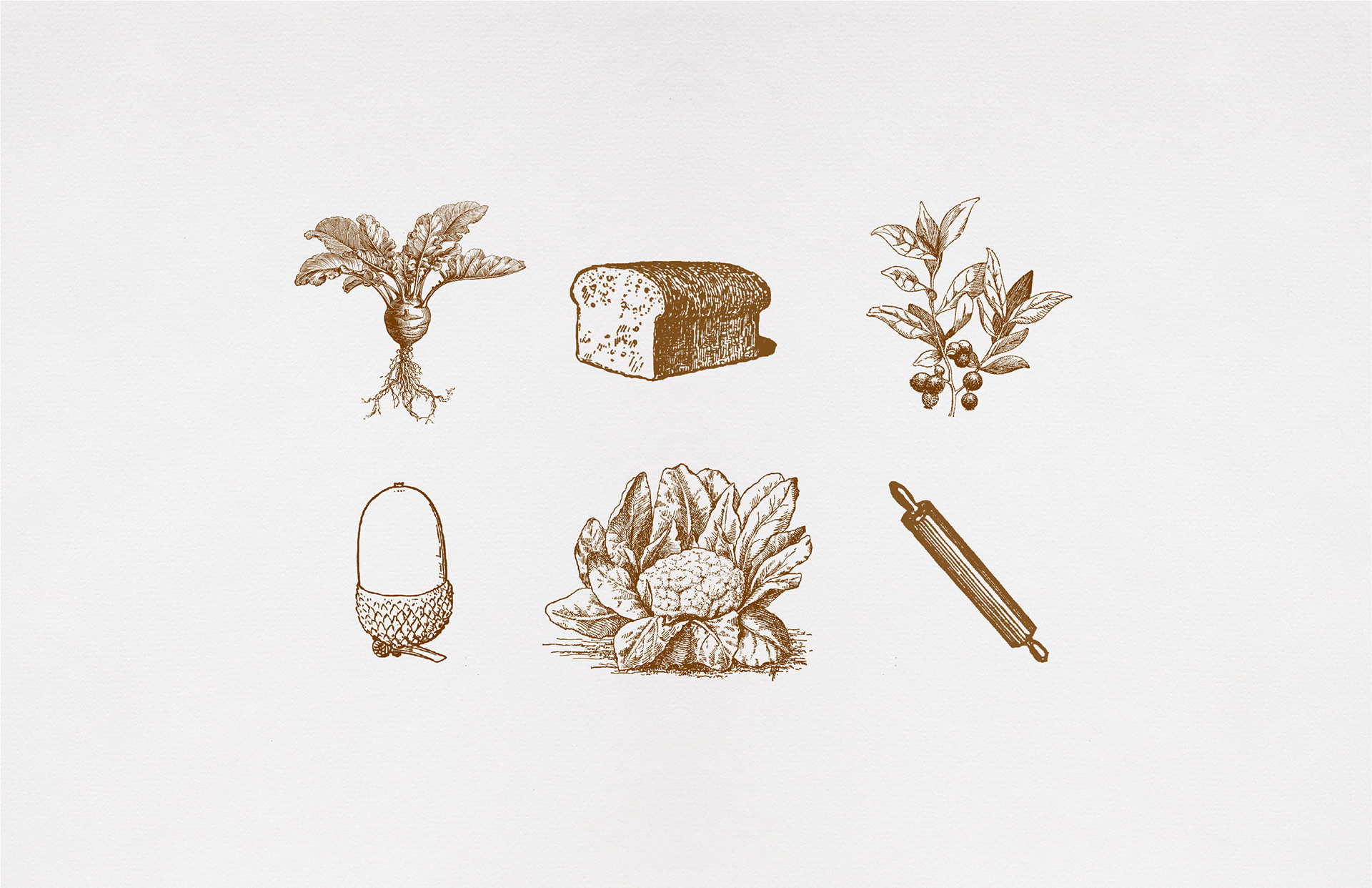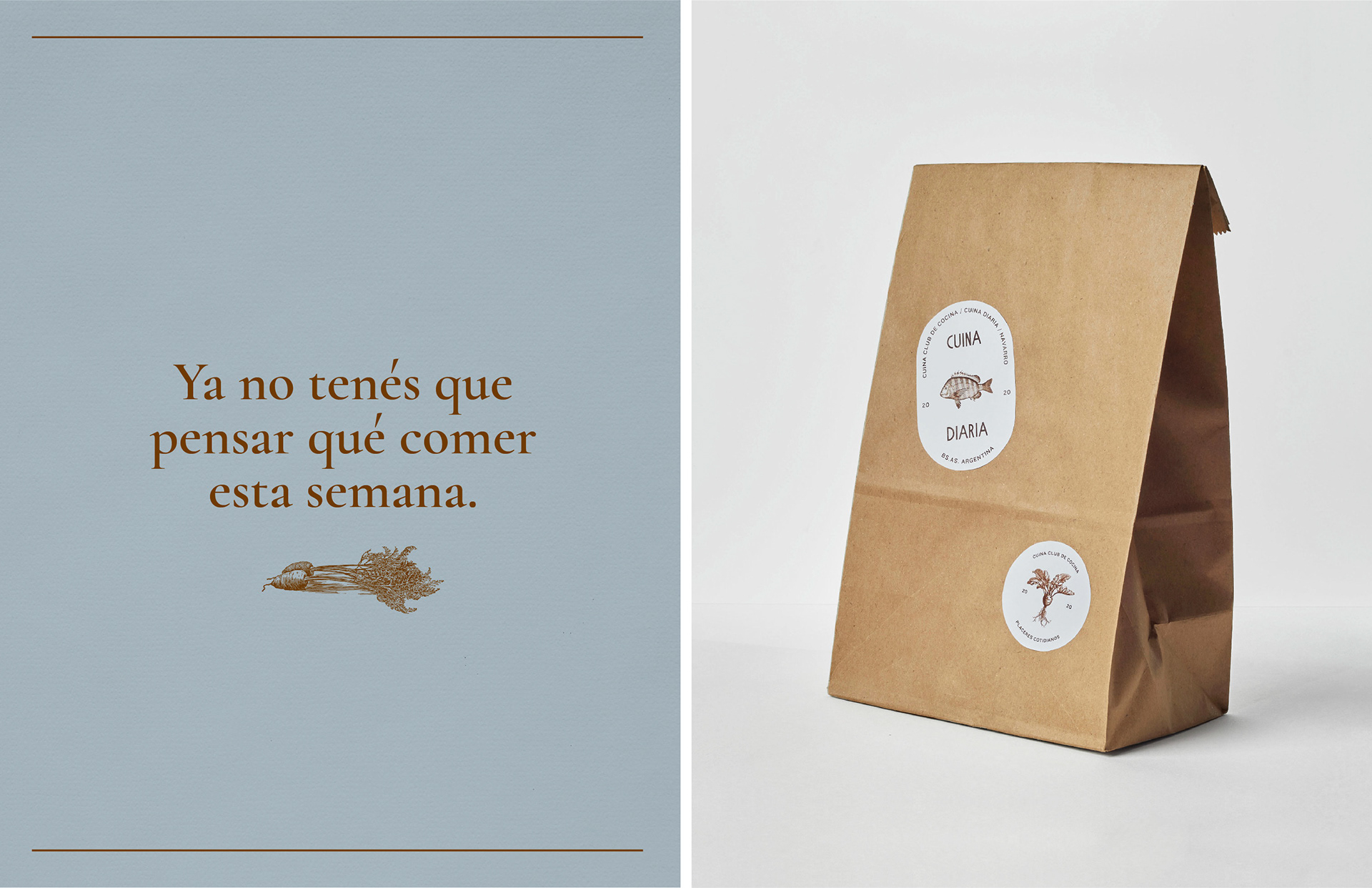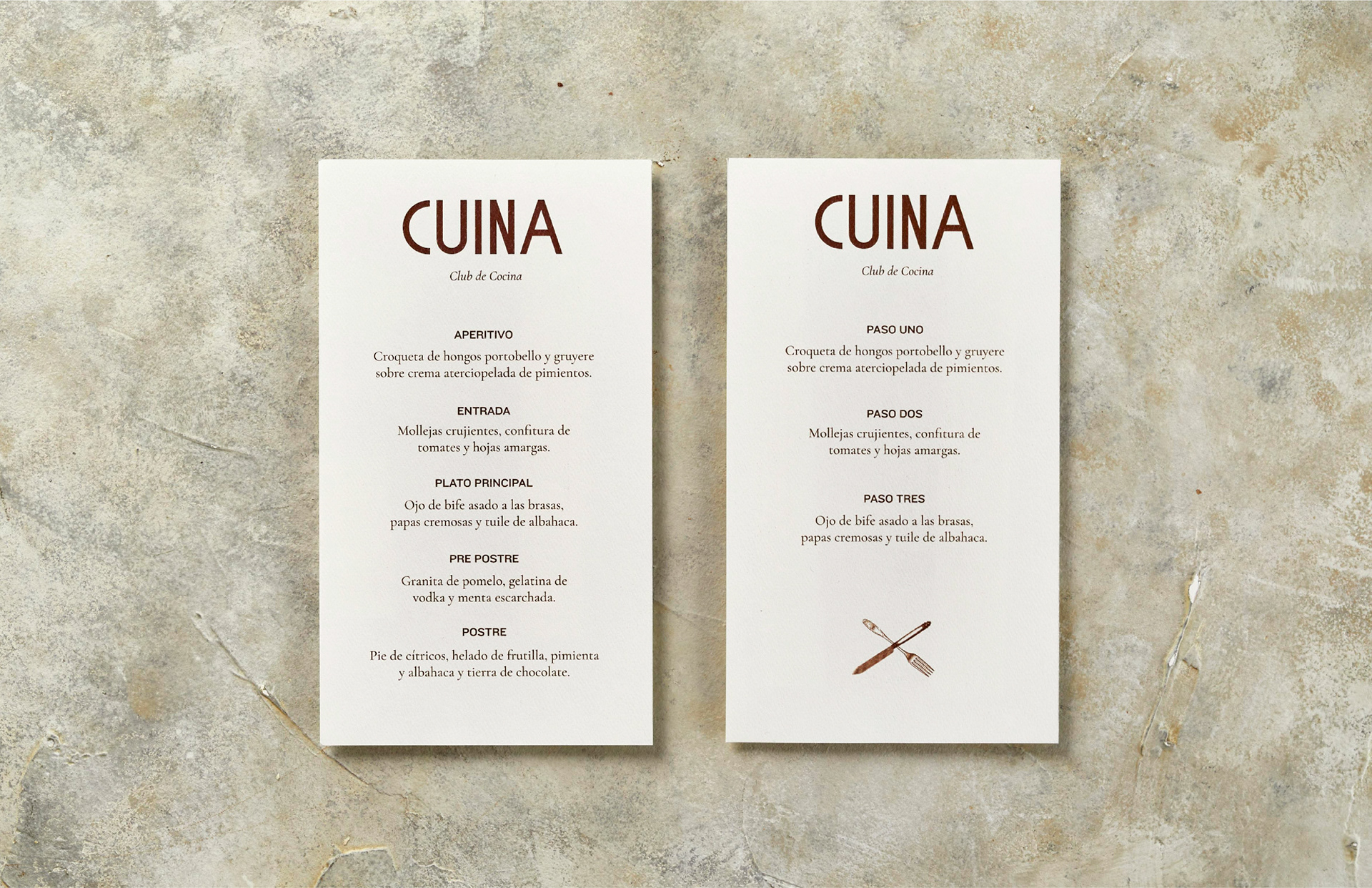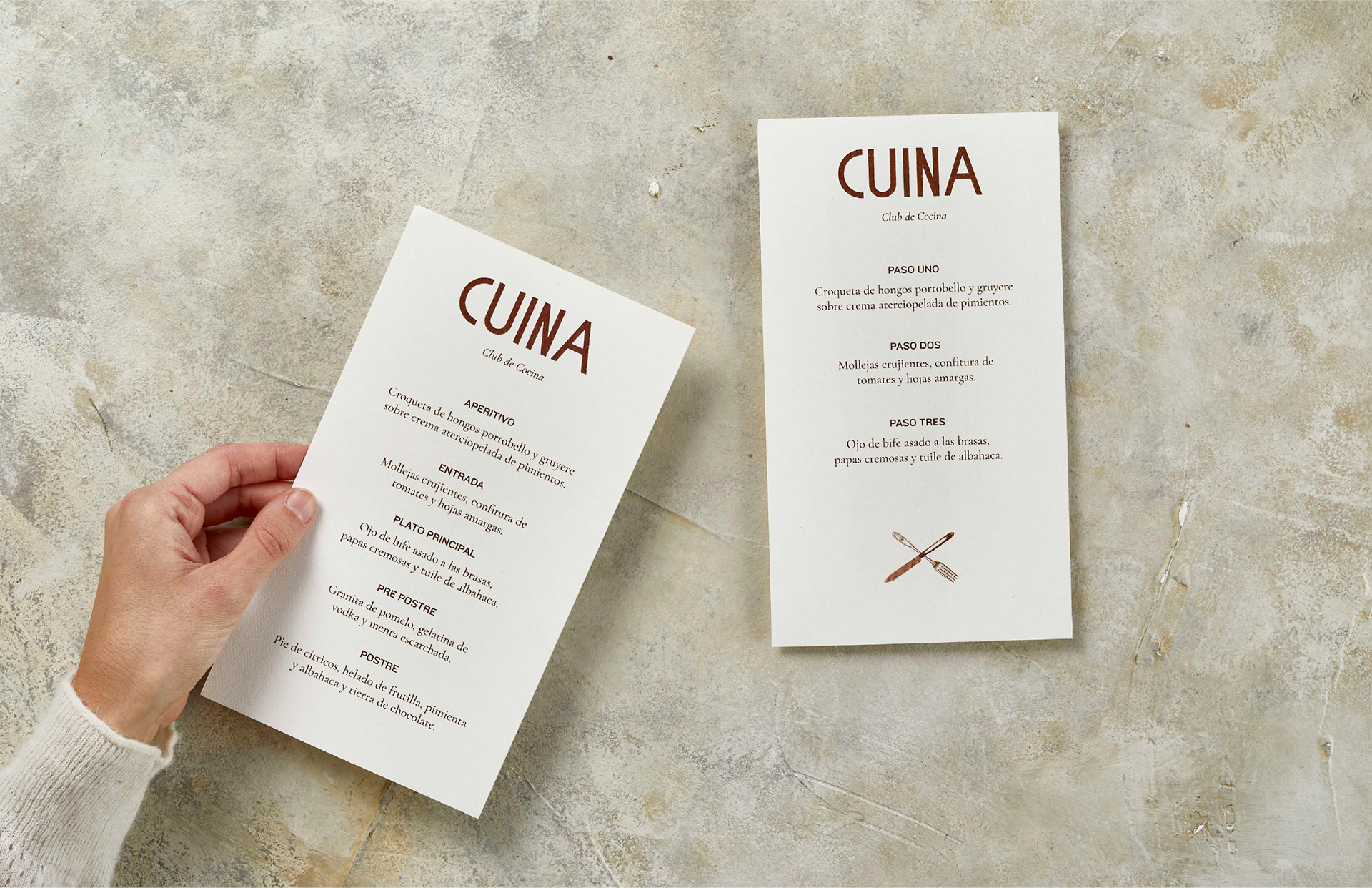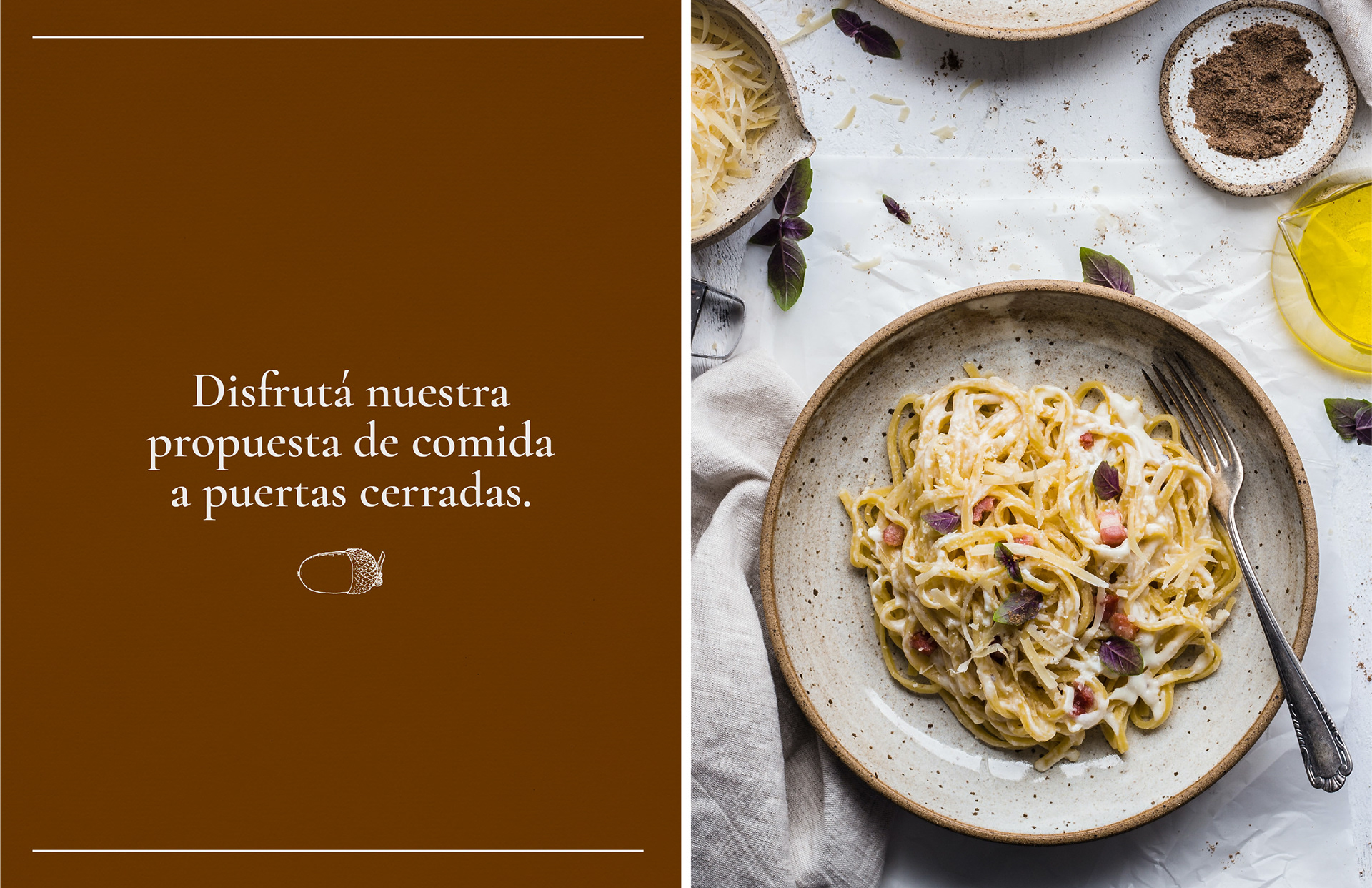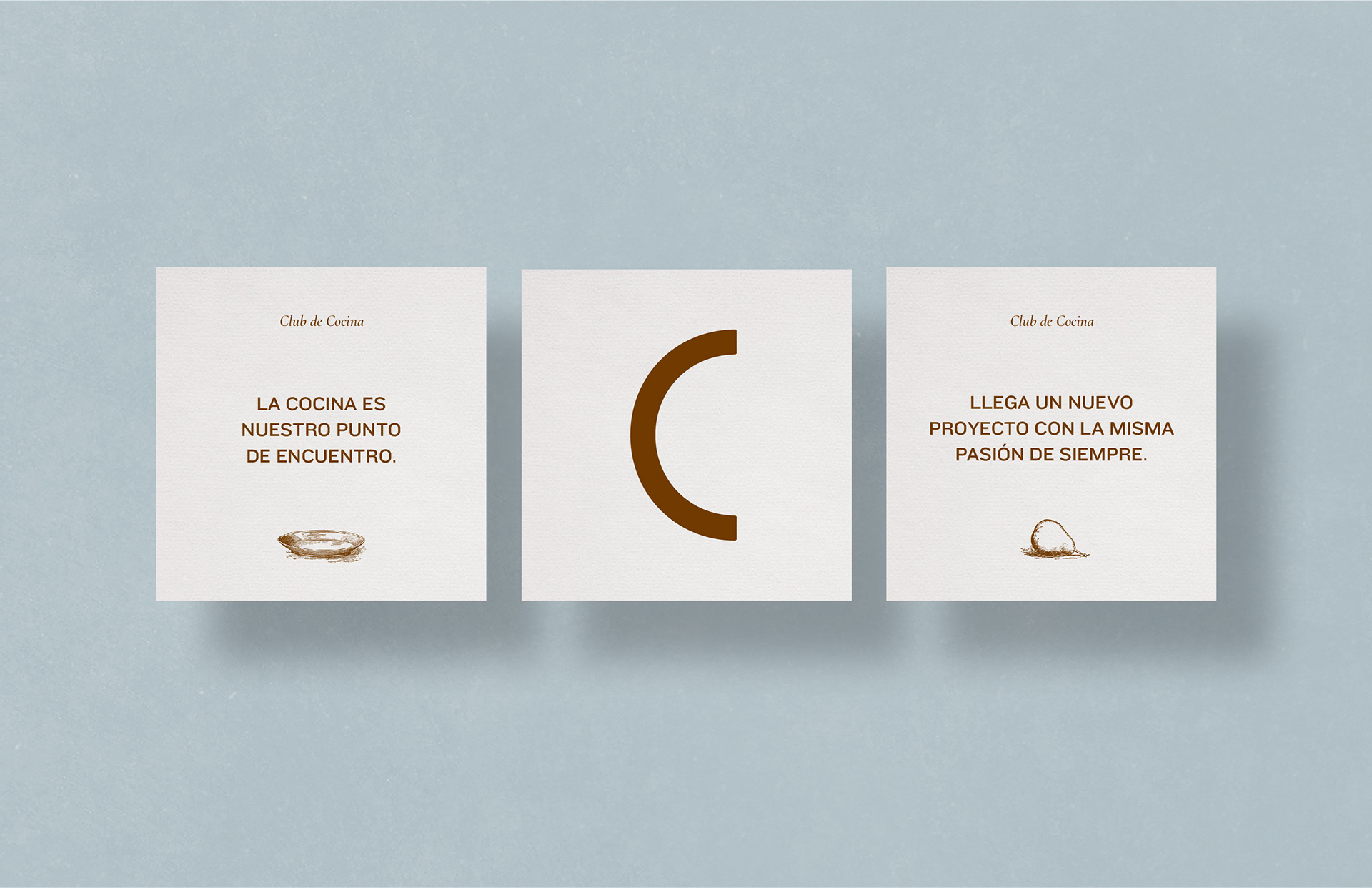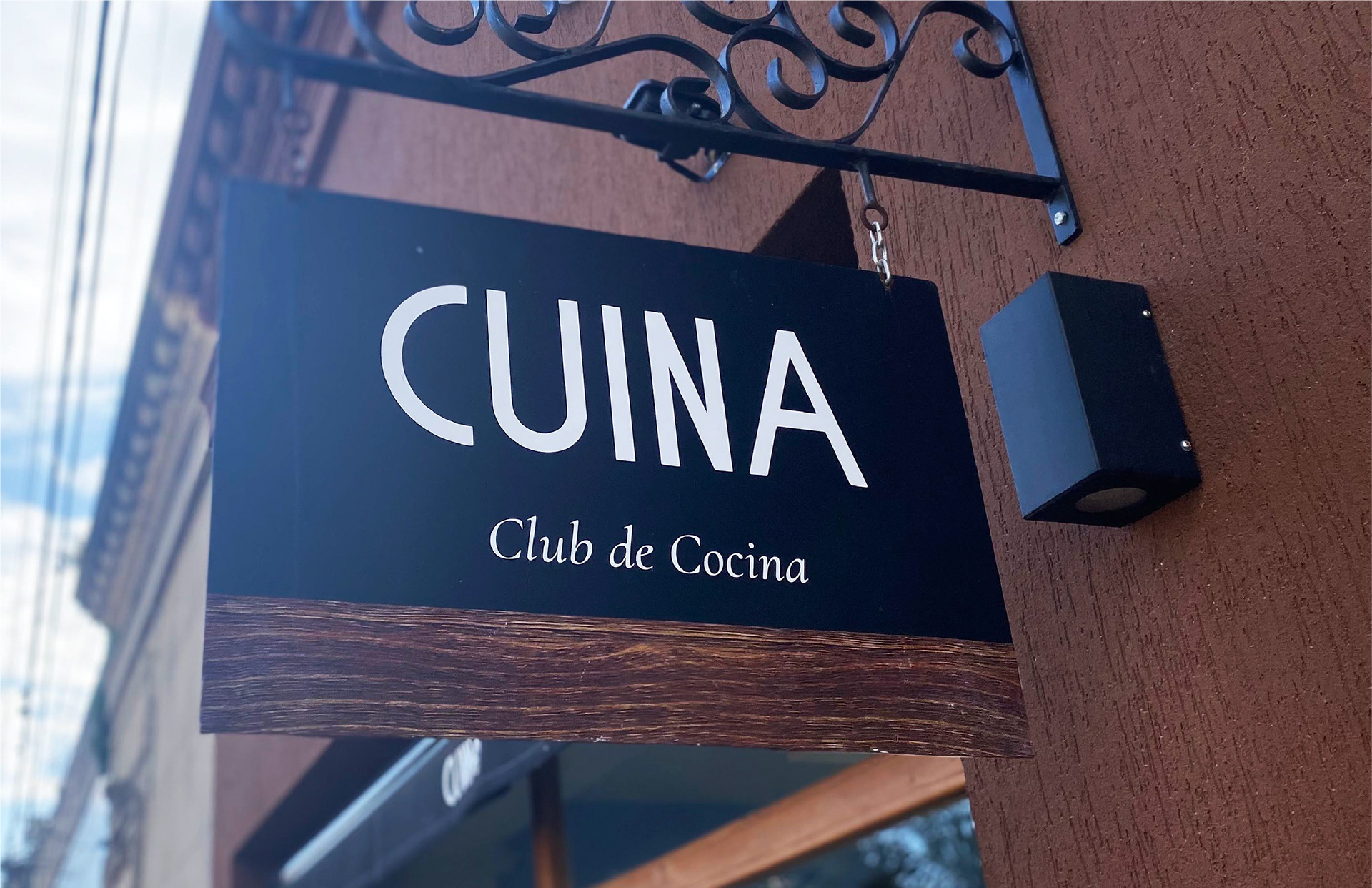 Cuina means kitchen in Valencian. That was the trigger for us to create a warm, simple and comprehensive brand, centered on the kitchen. We decided that the brand description should be Club de Cocina since it had to represent a multifaceted space that would function as a private restaurant, a take away shop and a location for gastronomic events and courses. Being a totally new experience for Navarro (Province of Buenos Aires), a great job was done to achieve clarity in communication, and thus the sub-logos that describe each category and a simple color palette, inspired by nature, emerged.
__
Creative Direction
: Melisa Rivas & Manuela Ventura. 
Design
: Nicole Kupczok & Manuela Ventura.
Stationery Photography
: Magalí Polverino.
Signage & People Photography
: Paula Russo.